Bullhorn Marketplace for Invenias
Choice. Confidence. Customization.
Extend the Invenias ecosystem with our vetted partner technologies that will help you optimize your processes, deliver the best experience to clients and candidates, and give you the competitive edge.

Coral Starfish embeds Invenias functionality on networking websites such as LinkedIn, giving you direct access to your Invenias database within these websites, so you can update existing people records or to add those not yet in your database.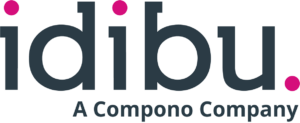 Multi-posting candidate sourcing that delivers a pipeline of fresh talent to your Invenias account. A few clicks connects you to our network of over 1000 job boards.
With candidates passed onto Invenias, you get ahead of the competition by shortlisting quickly. Our auto-responders handle the candidate communication and improve Candidate Engagement.
Used by some of the top recruiters across the world, including Pertemps, NES Fircroft, Opus, Meridien, Roth Staffing and many more.

Kyloe Partners help businesses across the recruitment and executive search sectors maximise their tech investment through clever CRM solutions that streamline work processes.
From Candidate NDAs and Right to Represent letters, to proposals and terms of business, Kyloe AwesomeDocs streamlines how you create, sign and manage executive search documents, all from within Invenias.
We're here to make tech easy for you. Create a best-in-class experience for your executive talent and clients, win more business, and get maximum ROI.

SourceWhale is the only recruitment engagement platform teams need to organize daily tasks, find pipeline insights and nurture relationships at scale. Integrating with your favourite tools, SourceWhale sits at the heart of your tech stack and unifies existing data intelligence software, your chosen CRM/ATS and outreach channels to create an all-in-one workspace fit for modern recruitment.
Teams can automate manual tasks like data syncing, activity tracking and follow-ups, as well as build hyper-personalized outreach across multiple channels to drive higher engagement and responses from their sourcing and business development.