Invenias is the leading platform trusted by professionals responsible for executive search and strategic hiring globally.  Our customers include executive search and strategic recruitment firms, in-house executive recruitment teams, and executive talent organizations within Private Equity firms.
Head-quartered in the UK the company employs 65 staff across the US, EMEA and APAC and supports over 1,000 customers around the world. The company was founded in 2005 by David Grundy and Richard Harrison. With backgrounds in technology and strategic hiring they recognized the demand for easy to use software and the opportunity for technology to drive innovation and create value for customers. The company generates $10 million a year in revenues, is profitable, and continues to grow at a rate in excess of 25% a year.
Invenias was acquired by Bullhorn on 24th July 2018.  Read More Learn about Bullhorn

1,000+ Customers
Executive search firms, strategic recruiters, in-house executive hiring teams and PE firms all use Invenias to identify key talent.

Worldwide Presence
Invenias have offices and data centers worldwide and offer free 24/5 support to all users. You can always speak to someone locally.

Working with You
We value a close relationship with our customers, all of whom have the opportunity to feed ideas into the future of the platform.

Strong Growth
Founded in 2005, Invenias is the world's largest cloud-based platform provider for executive and strategic hiring.

"The time saving alone – both at the executive and administrative level – is extraordinary. Invenias enables us to live up to our differentiating promise of committed timelines within our structured search process."
Robin Toft, President & CEO, The Toft Group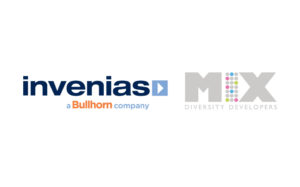 In partnership with MIX Diversity Developers, a boutique consultancy firm specializing in Diversity and Inclusion (D&I), Invenias have undertaken a global survey of executive search professionals to ascertain the impact that diversity is likely to have on their working practices and business strategies in the future. …
Read More