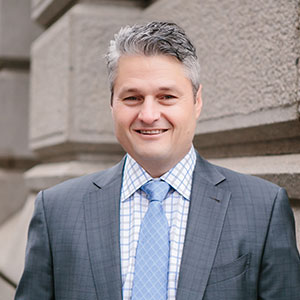 Rick DeRose
Co-Founder & Managing Partner, Acertitude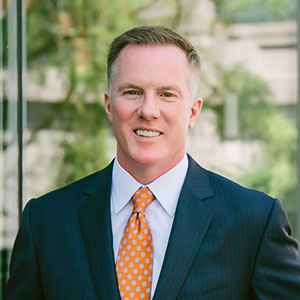 Kevin O'Neill
Co-Founder & Managing Partner, Acertitude
It's time for extreme ownership in search.
To thrive in today's executive search market, firms must take 'extreme ownership' of client needs, believe managing partners of Acertitude Rick DeRose and Kevin O'Neill. Indeed, they assert that as internal talent teams have grown more sophisticated and capable, the expectations placed on external partners to perform and deliver a great search experience have become exponentially higher.
DeRose and O'Neill are an inspiring pair, having co-founded their executive search firm to drive strategic change in the industry, which they felt had lost its focus on clients. Since founding Acertitude in June 2015, DeRose and O'Neill have charted a course built on their purpose: to unleash human potential for clients' organizations.
Like the private equity firms and corporate businesses they serve, they are intensely focused on delivering better results and better experiences. Very much people oriented, while they take advantage of the power of digital and the possibilities offered by artificial intelligence (AI), they remain wedded to the value great executive recruiters bring to the table – building human connections.
O'Neill believes that a key change in the market in recent years is clients' increasingly sophisticated buying patterns. He says, "Clients have become better consumers of search. They know what they are buying and we're seeing far more rigor around the process used to select the right search firm — and that's a good thing. People decisions at the board and leadership level are critical and should be considered with care."

The answer to higher expectations
This brings us back to the expectation for greater performance and a greater experience mentioned at the outset. Both O'Neill and DeRose believe that if you're not adding genuine value to your clients, you can expect the business to be brought in-house. "This is a growing trend in the industry," notes O'Neill.
For DeRose, an equally important change has been the growing influence of private equity (PE) investments. "This has exploded over the last decade," he says. "Private equity touches over half of our business in some measure. We're frequently tasked with identifying C-suite talent for portfolio companies, as PE firms look to build more effective playbooks that involve leadership due diligence. Or we're charged with bolstering a PE firm's internal team of investment professionals, operating partners, and functional specialists. We are partnering with the investment community more than ever and I believe our value here is on the rise. You just can't execute an operating strategy and monetize a business without great people."
O'Neill agrees that their partnerships within the PE community continues to profoundly impact Acertitude's business. "There are more constituent parts to the service we provide here, taking us beyond search into far more value-added, consultative territory. We might be asked to advise on how to present to the Board of Directors, or to help craft the investment strategy. How is the business going to transform and can we bring to bear our past experiences of recruitment and talent strategy in support of this?"
Balancing digital with human
Private equity is clearly a force of change for Acertitude, but can the same be said of digital, which many see as a game-changer in the industry? DeRose, who leads Accertitude's technology practice and speaks on digital trends has an interesting take on this.
"We've all been using digital for several years, such as digital apps, CRM tools, and marketing analytics, and we run our business on the Invenias cloud-based platform. Digital 1.0.," he says. "I see a real opportunity to move towards the next era of digital, what we call Digital 2.0. This is where we'll see greater use of AI and big data. While I think this will gain traction in the research and selection aspect of what we do, we mustn't forget that ours is an industry that has evolved through personal connection, so we need to be thoughtful about how we adopt AI."
O'Neill agrees, saying: "I recently interviewed 'the father' of emotional intelligence, Dr. Daniel Goleman, at the World Business Forum. I asked if he thought AI would replace human interactions in the talent market and he said categorically 'no.' So much of human communication is non-verbal and what humans bring to the mix at the highest level of search is hard to replace."
Nonetheless both agree that there is a significant place for new technologies such as AI and it's just a case of getting the right balance. DeRose continues, "While machines can recognize patterns, I believe that humans are the most proficient pattern-recognition machines around. Having said that, the selection process is an area where we are seeing advances with AI, yielding richer data on individuals and their patterns – career moves, sectors, qualifications, etc. Adding human knowledge and experience to the mix helps to mitigate risk in terms of the selection decisions made."
"While machines can recognize patterns, I believe that humans are the most proficient pattern-recognition machines around."
Rick DeRose, Co-Founder & Managing Partner
The battle for talent
There is a challenge in this, however, as the industry faces up to what O'Neill says is its biggest issue – recruiting their own internal talent. He explains: "During the 10-year period from early 2000 to 2010, the recession saw a lack of new talent being developed in our industry. This has resulted in a gap of executive search and recruitment talent today."
The two Acertitude partners are unequivocal on the need to develop home-grown talent to address this shortage. Recruitment is one avenue, but it's not enough, they say. That's why the firm has established a center in Los Angeles to develop internal talent. "We've made a conscious choice to invest in our own talent," says DeRose. "We have a clear strategy to invest in recruitment, on-boarding, development, career progression, and all other aspects of nurturing our people."
This ties back to the enduring theme, from which the firm was born, to be more than your typical search firm. O'Neill continues, "We're different in terms of how we approach our clients, so the challenge we face is to ensure we attract, retain, and unleash the potential of our own talent who share the same philosophy and values. He clarifies this 'difference,' saying: "Our people take extreme ownership of the client relationship. Being 'client-first' from start to finish is in our DNA as we go to great lengths to not only drive extraordinary results – but an unparalleled experience – for our clients. Our internal talent team recognizes that this isn't just a transactional business – it's not about recruiting people who'll bring a book of clients with them, but about finding and nurturing people who match our culture and mission."
Local focus for global success
The client-first ethos extends to how the business manages its relationships in a global talent market. Many of the firm's clients are global and both partners believe that to grow globally, search firms must thrive locally.
DeRose explains, "Global to us means local reach and expertise, aligned with the strategy and roles for a specific region or country. We bring value in our understanding of the different models a client might have for its talent across the world. There are tools to locate candidates anywhere globally, allowing searches into different pockets around the world. To a certain extent this has levelled the playing field, but true value lies in the insight offered into each candidate; their character, career patterns, a view in to how they achieved the results they got, and how this aligns with the client's need. I believe that without this knowledge, global reach can become more of a risk than an asset."
O'Neill concurs, adding that while big global search projects for Fortune 100 and FTSE organizations are still out there, they're not the norm. Rather, companies segment their talent strategies by markets and regions. Interestingly, he talks about a key maturity indicator for search firms, saying: "While you don't have to operate wholly on home ground, you need to recognize that you can't be all things to all people globally. If you don't have the appropriate local capability, the truly mature and client-centric approach is to hold up your hands and say, 'no, we can't help you with your search in this region' and recommend a better option. We're confident our clients respect our honesty on this and realize that we 'have their backs.'  The trust that you create from such an approach is significant."
Managing profitability
If talent is the primary challenge facing the executive search industry, costs are a close second, according to DeRose. "We are operating in a world with increasing costs while there's simultaneously more pressure on us as leaders to manage profitability. There are terrific tools around to help us manage the cost of executive search, such as our Invenias platform, but we have to find more ways to add value and justify the cost to serve."
O'Neill says that elevating the type of engagement the firm undertakes is one way of creating more value for the client. "We're not seeking commodity relationships but aim to bring value through face-to-face human connectivity with the people making decisions in organizations. We are trusted advisors, with a seat at the top table as clients consider their talent strategies within broader transformation programs."
DeRose continues this theme, saying: "We view a big part of what we do as being brand ambassadors for clients." This ambassadorial role is all about bringing each client's inside story to life, as O'Neill explains, "On any given assignment, a client may share with us a list of names – or just one name – of people they believe are right for a role, but they have struggled to get the candidate to engage, so they have asked us to step in. Since we put so much in to thoughtfully crafting the client's story, we are able tell it with conviction and an insider's passion and an outsider's perspective. More often than not, our approach will convert that prospect in to a real candidate."
People first
DeRose and O'Neill speak of Acertitude's story as a journey with an aggressive growth trajectory, and a mission to make a difference. They believe success will lie in the culture they create and nurture within their firm. "It's about stopping, looking, and listening," they both say. "We live in a noisy world where the loudest voice isn't necessary the one talking the most sense, or that we should be paying attention to. We encourage our people to take time out and replenish themselves, both physically and mentally. We never forget that our business is a people business and to make the greatest impact, we need to care about our people first."
"We never forget that our business is a people business and to make the greatest impact, we need to care about our people first."
Rick DeRose and Kevin O'Neill, Co-Founder & Managing Partner
Rick and Kevin … on the spot
Describe your business style
High energy, client-focused, and with a true sense of purpose. Fast paced, intellectually and physically. We combine an ownership mindset with a sense of fun.
What has been your toughest business decision?
Decisions around internal talent can be difficult. People are energized by being part of our journey, but not everyone is right for a particular role or the company. And because of the culture we have built, our team feels like family. We're committed to operating with respect and care, whether turning down candidates or finding someone a better role internally or externally. In the end, sometimes you have to make the tough decision.
What keeps you awake at night?
Rick: Other than typical teenager-related concerns, I'd say one theme that I dwell on is the macro-economic conditions that we need to be aware of to solve our clients' needs and manage our business. It's important for us to have a viewpoint to understand where our business, and our clients' businesses, are going.
Kevin: Very little actually. I run hard but have found that there are practices that have helped me to keep my balance.  I use (and advocate) mindfulness in my daily life and see it as a necessity for the demands of our business.
What drives you on – gets you out of bed in the morning
Rick: Unleashing my own full potential and having no regrets later in life.
Kevin: I am a firm believer that everyone has a purpose unique to them which asks them to make a difference perhaps only they can make. The hardest thing for most people is to get out of bed and report for duty. I am driven by the desire to make myself present so I can be in the place where I am of maximum usefulness to others.
Where would you like to be in five- or ten-years' time?
Rick: Alive, healthy, and having the ability to give back in a much bigger way on a global scale
Kevin: I am having so much fun today, I'm not sure whether I would change much. I do see us in a place where our purpose and impact are making a difference on a wider scale. Perhaps I will be in a place where I can have some quiet pride that I played a small part in helping others achieve their purpose. Oh, yeah…and skiing more.
What would you be doing if you weren't in executive search?
Rick: Most likely either a role in the investment community, for example private equity, or a management consulting role.
Kevin: If ever there was a ready-made role for me, it's search, but perhaps not in the conventional sense. I value deeply connected relationships with others, so whatever it was would have many of the same elements in place.
Tell us something surprising about yourself
Rick: I love to invest in real estate and exciting businesses. Also spending time with my dog who listens very well. 😊
Kevin: I have spent countless hours over the last 15 years in prisons and treatment centers working with people who have made some unfortunate choices in their lives trying to help them see that their life has a purpose as well.
Rick DeRose
Fast facts …
Born: 1965, Philadelphia, PA
Status: Married to Colleen with two wonderful boys (when they behave)
School: Delran High School
University: Drexel University, MBA, Finance, Philadelphia, PA. and St. Joseph's University, B.S., Accounting
Home: Moorestown New Jersey
Car: Porsche Panamera
Last holiday: Family get away to Italy
Charity: Catholic Charities, Home for the Poor, St Joseph University, Cure for Cancer
Hobbies/relaxation: Sports, Travel, Fitness, Family, Reading
Inspired by: Warren Buffet for his consistent optimism, tremendous success, and extraordinary give back to the world.
Favorite …
Book: Many have had an impact. "Good to Great" comes to mind
Film: Saving Private Ryan
Music: All types of music released in the 70s and 80s
Food: Seafood
Kevin O'Neill
Fast facts …
Born: 1965, Providence, RI
Status: Married for 20+ years to Chantel, a high energy Mom to our 4 children and two French bulldogs
School: South Kingstown High School
University: Marietta College, B.A., Political Science, Marietta, OH
Home: About 100 days a year in coastal Rhode Island, the balance could be anywhere in the world.
Car: Mercedes G-63 AMG, Porsche 911 Carrera 4-S
Last holiday: Family ski holiday at Stowe, Vermont
Charity: It's a long list, but generally inspired by organizations that "get their hands dirty" making a real difference in the lives of others who find themselves in disadvantaged circumstances.
Hobbies/relaxation: Skiing, most anything fitness related: running, peloton and street cycling, weight training. Very recently I have started to get involved in yoga.
Inspired by: Winston Churchill. An imperfect man who, through a force of will, intellect, and eloquence, mobilized the forces of good to defeat one of the greatest existential threats to civilization in history.
Favorite …
Book: The Gulag Archipelago, by Aleksandr Solzhenitsyn. One man's journey through literal hell on earth, a result of man's inhumanity to man. Perhaps one of the greatest cautionary tales every written.
Film: A Man for all Seasons
Music: The sound of my daughter Rory, singing and playing guitar through the walls at home.
Gadget: Apple Air Pods. How did I live before these were invented?
Food: Avocado anything…